200 quality assurance testers of the popular Battrois ``Apex Legends'' are suddenly dismissed at the Zoom conference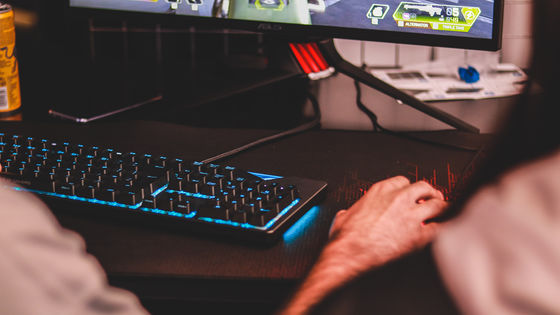 Electronic Arts (EA), the publisher of the popular battle royale game `` Apex Legends '', suddenly fired more than 200 quality assurance testers for the game during the Zoom meeting held on February 28, 2023. became.

EA Does Mass Apex Legends QA Layoff Over Zoom
https://kotaku.com/ea-apex-legends-bugs-layoffs-respawn-zoom-1850168472

Kotaku, an overseas game media, received information from three sources who are familiar with EA's internal information that more than 200 quality assurance testers were suddenly dismissed during the Zoom meeting. This time, a quality assurance tester who worked in an office in Baton Rouge, Louisiana, USA was dismissed. was notified.

Ben, who has been active as a tester for various games such as Apex Legends, said on Twitter, ``EA has fired the entire Baton Rouge studio.All of the Apex Legends quality assurance staff were fired.'' tweeted, suggesting that it was all the quality assurance testers working in the Baton Rouge office who were fired.

EA just fired its entire Baton Rouge studio, which is essentially their entire Apex Legends QA staff.

—Ben (@TopMarx420) February 28, 2023


According to Ben's friend who worked at EA's Baton Rouge office, the quality assurance testers were immediately disqualified as employees after receiving an email about the decision at the Zoom meeting. In addition, it seems that the dismissed employees will receive retirement benefits for 60 days. Also, even the manager was not informed that all the quality assurance testers at the Baton Rouge office would be fired until it was announced during the Zoom meeting. It is unclear whether manager-class employees will remain at EA, but Ben tweeted, ``You will have to decide whether to move to a place that costs a lot or quit the company.''

None of the managers seem to have been informed that their entire staff was getting cut. Who knows if they're still working there too. I imagine they're about to face a decision between moving somewhere tremendously expensive and quitting.

—Ben (@TopMarx420) February 28, 2023


It seems that quality assurance testers are basically hired as contract employees in the game industry, but it seems that they were hired as full-time regular employees at the Baton Rouge office. In addition, EA's office in British Columbia has contracted with the contractor ProUnlimited, and hires a quality assurance tester as a contract employee for '3-month contract', '1-year extension possible', and 'up to 3-year contract'. , Ben notes, is the industry standard. The hourly wage for a quality assurance tester who works as a contract employee at the EA office in British Columbia is about $ 18 (about 2500 yen), which seems to be higher than the industry standard.

Nobody working as a 'contractor' had a contract. They're contractors bc EA had a contract with ProUnlimited who hired QA staff in a contractless positions in a right to work state. 3 month 'contract' length, extendable to a year, 3 contracts max.

—Ben (@TopMarx420) February 28, 2023


In addition, Mr. Ben points out that ``many of the quality assurance testers who were fired this time were black'' and ``many of the quality assurance testers remaining at EA are inexperienced.'' increase.

Afaik the outsource QA contractors in Romania are still working. They have been slowly hiring playtest teams across multiple timezones, no idea about them. The QA team in UK was trained by EABR and are expected to take over but they are small and have little exp with the title.

—Ben (@TopMarx420) February 28, 2023


When Kotaku reached out to EA for comment on the job cuts, a spokesperson said, 'As part of our ongoing global strategy, we are expanding our Apex Legends testing team from its focus in Baton Rouge, Louisiana. Our global team, including remote play testers in the US, will be able to spend more time per week testing and optimizing our games, understanding and better serving our growing community around the world. We will reflect our commitment to do it, "he said.

EA's en masse layoff of quality assurance testers came just one month after announcing the end of service for Apex Legends Mobile, the mobile version of Apex Legends.

'Apex Legends Mobile' will be terminated at 8:00 am (Japan time) on May 2, 2023. The management and development team sincerely apologize for the sudden notice to our customers who have been patronizing us on a daily basis.

— Apex Legends Mobile Japan (@apexmobile_jp) January 31, 2023
in Game, Posted by logu_ii