Qualcomm and Thales' new processor 'Snapdragon 8 Gen 2' announces support for 'iSIM' with functions similar to eSIM on SoC itself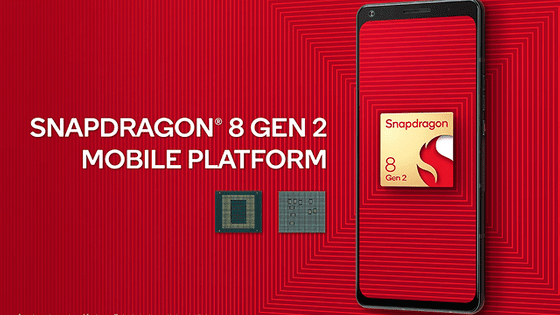 The elimination of physical SIM cards is becoming a trend in the mobile industry, such as the US version of the iPhone 14 series, which has abolished the traditional physical SIM card slot and now supports
eSIM
. Meanwhile, semiconductor maker
Qualcomm
and electronics maker
Thales
have announced that they are incorporating '
iSIM
' into their flagship
SoC
'
Snapdragon 8 Gen 2
'.
Qualcomm and Thales Unveil World's First GSMA Compliant iSIM with Latest Snapdragon Mobile Platform | Qualcomm
https://www.qualcomm.com/news/releases/2023/02/qualcomm-and-thales-unveil-world-s-first-gsma-compliant-isim-wit
iSIM (integrated SIM): definition, benefits, perspective
https://www.thalesgroup.com/en/markets/digital-identity-and-security/mobile/connectivity/isim
Snapdragon 8 Gen 2 phones are the first to support built-in 'iSIMs' | Engadget
https://www.engadget.com/snapdragon-8-gen-2-isim-support-150031144.html
What is iSIM: Snapdragon 8 Gen 2 integrated SIM tech explained | Trusted Reviews
https://www.trustedreviews.com/explainer/what-is-isim-snapdragon-8-gen-2-integrated-sim-tech-explained-4305477
Among the world's largest exhibitions in the mobile field, MWC 23, Qualcomm and Thales announced in November 2022 'Snapdragon 8 Gen 2'Incorporated 'iSIM' that integrates the SIM card into the SoC. made it clear that According to Qualcomm, the Snapdragon 8 Gen 2 will support 'the world's first commercially deployable iSIM'.
Unlike conventional SIM cards, which require a dedicated slot inside the device, iSIM integrated into the SoC can save space and make it possible to further reduce the size of complex smartphones. Regarding the component called iSIM, it has been announced that the British semiconductor manufacturer 'ARM' has been developing since February 2018.
ARM announces 'iSIM' that integrates SIM card into SoC, accelerating space saving of smart devices - GIGAZINE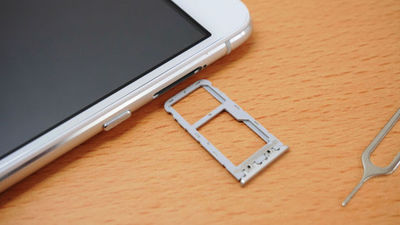 The eSIM needs to have a chip of about 2.6mm x 2.4mm inside the device, while the iSIM, which is less than 1 square millimeter in size, performs a similar function inside the Snapdragon 8 Gen 2, so there is no need for a SIM inside the device. It is not required to provide additional space for Thales says about iSIM, ``Because it requires significantly less power than eSIM, large-scale IoT operations are possible.'' Also, iSIM is more flexible than conventional eSIM when switching carriers as needed.
Qualcomm and Thales did not announce which devices can use iSIM. However, according to Qualcomm, more than 300 million SoCs with built-in iSIM will be shipped by 2027. Qualcomm said, 'The new iSIM can enable space savings within the device while maintaining the highest security levels, providing manufacturers with further opportunities to reduce the costs required for assembly and supply chain.' says.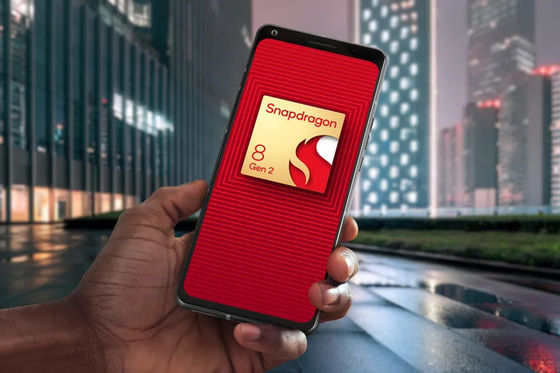 However, technology news media Engadget speculates that ``Snapdragon 8 Gen 2 is a high-end chip at the moment, so it may not be widely used until more affordable chips and devices support iSIM.'' .