Mos Burger's night limited menu 'Night Moss Burger Cutlet Curry' enjoys the taste of somewhat nostalgic cutlet curry and plenty of volume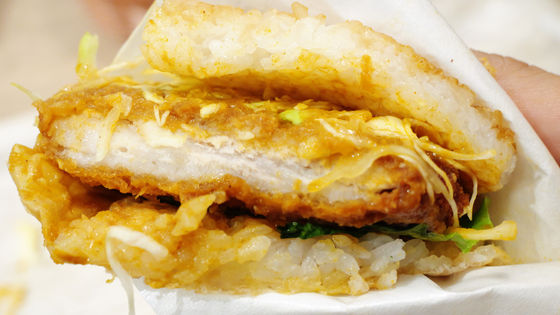 `` Night Moss Burger Cutlet Curry '' appeared on March 24, 2023 (Friday) as a new menu for the rice burger `` Night Moss '' limited to Mos Burger after 15:00. It features a cold curry sauce with a homely flavor based on European-style curry that matches the taste of Japanese people, and is characterized by a taste that blends 4 types of curry powder and 3 types of curry roux. I was really worried about what it would be like if cutlet curry became a burger, so I actually went to eat it.

Sale from 15:00 Night Mos Burger | Mos Burger Official Site

https://www.mos.jp/cp/yorumos/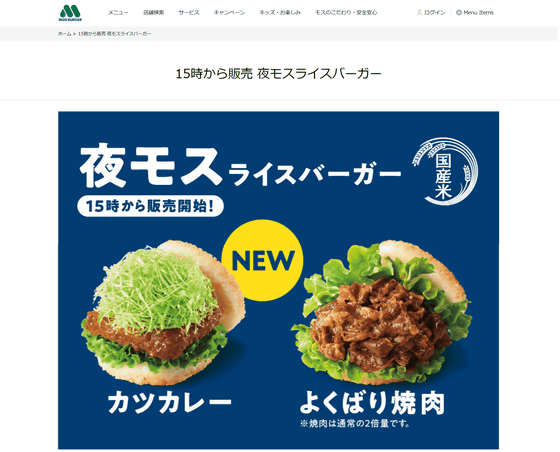 Around 15:00, I came to Mos Burger store.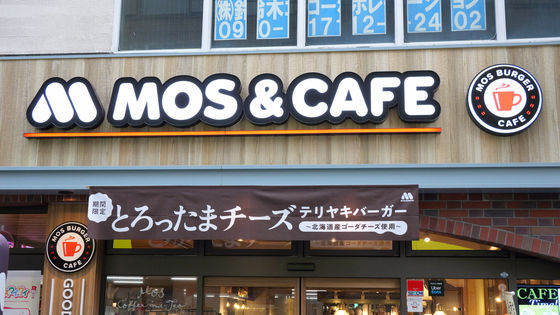 On the menu at the store, there was a message 'Sales start at 15:00!' The rice burger on the left is the night moss rice burger cutlet curry that we are aiming for this time.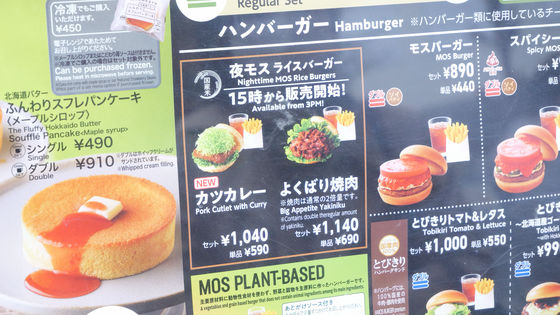 I immediately ordered Mosrice Burger Katsu Curry (590 yen including tax) at night. The impact of the loin cutlet sandwiched between the rice buns is very eye-catching. Also, I could see cold curry sauce on top of the loin cutlet.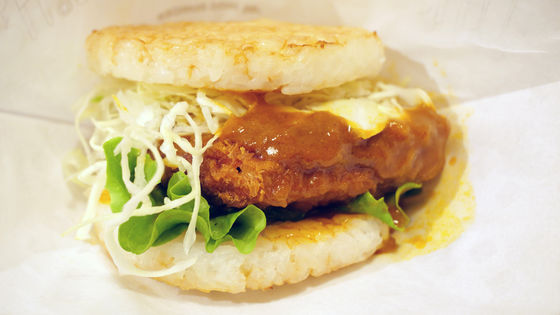 I turned over the upper buns. Shredded cabbage is topped on loin cutlet and cold curry sauce. In addition, a green leaf is laid under the cutlet.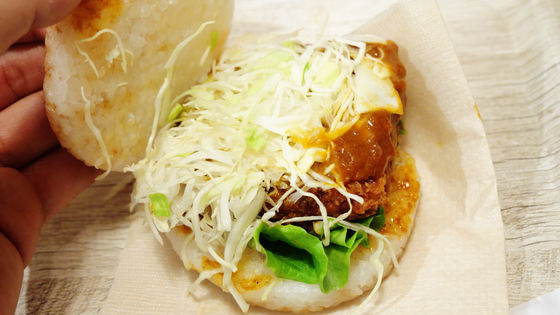 I cut it in half with a knife and saw the cross section. Before eating it, I thought it was a cold rice burger, but when I actually tried it, it was hot. The cutlet is juicy and soft, and you can feel the crunchy texture of the clothes and the unique aroma of freshly fried. The cold curry sauce is moderately spicy, slightly sweeter than a high-class and full-fledged curry, and has a taste similar to home-style curry. Thanks to the rice buns, there was a volume, and I certainly got the feeling of eating cutlet curry as it is.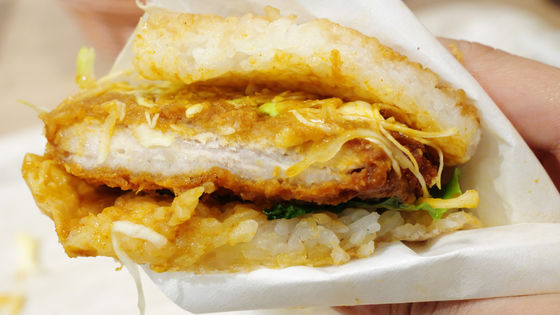 Night Mos Rice Burger Katsu Curry will be available at Mos Burger nationwide from March 24, 2023 (Friday). However, it is a night-only menu that is served after 15:00, so please pay attention to the time you visit the store if you want to eat it.