Animation 'TRIGUN STAMPEDE' series final version production decision, where is the destination of 'Human Typhoon' Vash the Stampede with a bounty of $$ 60 billion?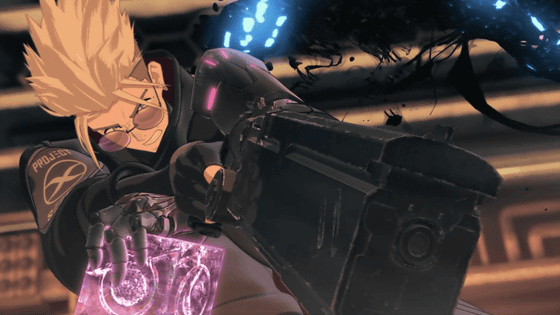 The end of the animation '
TRIGUN STAMPEDE
' depicting the appearance of Vash the Stampede, a pacifist who holds up 'non-killing' while having a high bounty, which is nicknamed 'Humanoid Typhoon', confronts fate. The story '#0 HIGH NOON AT JULY' was broadcast at midnight on Saturday, March 25, 2023, and the decision to produce the final version of the series was announced.
Anime 'TRIGUN STAMPEDE'
https://trigun-anime.com/
Series final edition production decision! - NEWS | Anime 'TRIGUN STAMPEDE'
https://trigun-anime.com/news/?p=573
TV animation 'TRIGUN STAMPEDE' Final PV | Series final production decision-YouTube
'TRIGUN STAMPEDE' is an anime based on the manga by Yasuhiro Naito. Naito, who saw the main story before the start of the broadcast, said, 'It's a Trigun feeling that doesn't return after boosting, refining, and concentrating.' was expressed.
About the animation 'TRIGUN STAMPEDE' Interview with the original author Yasuhiro Naito and director Kenji Muto, 'Boost, refine, concentrate and not return' to 'Trigun' - GIGAZINE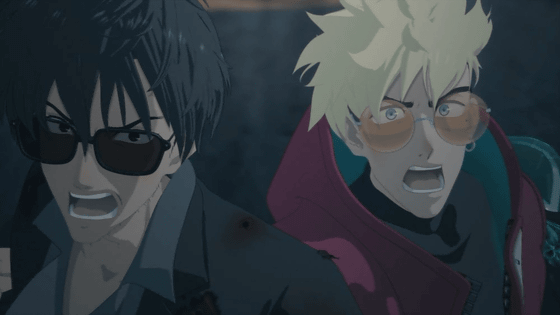 The bounty on Vash was originally 6 million $$ (double dollars), but it has been raised to 60 billion $$ as the culprit of the disappearance of Confucianism.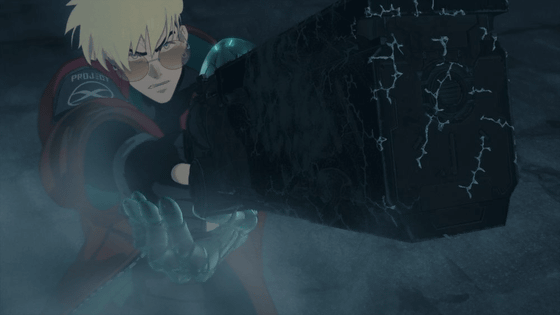 It will be interesting to see what kind of ending is drawn.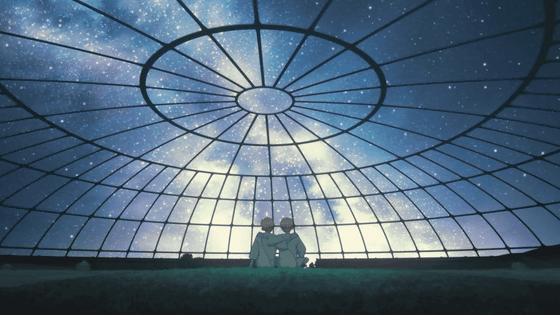 ◆ 'TRIGUN STAMPEDE' work information
·staff
Original: Yasuhiro Naito (Published by Shonen Gahosha, Young King Comics)
Director: Kenji Mutoh
Story draft: Oshitakehiko
Composition/Screenplay: Tatsuro Inamoto, Shin Okajima, Yoshihisa Ueda
Concept art character draft: Koji Tajima
Chief Designer: Nao Otsu
Character design: Takumi Watanabe, Tetsuro Moronuki, Takahiko Abiru, Akiko Sato, Takeshi Ninomiya, Yumihiko Amano
Mechanical Prop Design: Fumihiro Katakai, Takemitsu Hasegawa
Set design: Chiyuki Aoki, Tomoyasu Fujise, Toshiyuki Sakaki, Asato Kamijo
Creature Design: Eiji Yamamori
Special effects designer: Kiyotaka Oshiyama
CG Chief Director: Eiji Inomoto
VFX Art Director: Kensuke Yamamoto, Daishi Hayakawa
Color design: Ken Hashimoto
Art Director: Yuji Kaneko
Screen design: Hiroshi Saito
Director of Photography: Takashi Aoki, Ryudai Koshida
Editing: Daisuke Imai
Re-recording Mixer: Takahiro Fujishima
Sound Editor: Masatoshi Katsumata
Music: Tatsuya Kato
Producer: Katsuhiro Takei
Production Supervisor/Production Producer: Sumiyoshi Waki
Production: Orange

·cast
Vash the Stampede: Yoshitsugu Matsuoka
Meryl Strife: Ando Sakura
Roberto De Niro: Kenji Matsuda
Nicholas D. Wolfwood: Yoshimasa Hosoya
Millions Knives: Junya Ikeda
William Conrad: Ryuusei Nakao
Legato Bluesummers: Kouki Uchiyama
Zazie the Beast: TARAKO
Vash the Stampede (childhood): Tomoyo Kurosawa
Millions Knives (childhood): Yumiri Hanamori
Rem Sablem: Maaya Sakamoto

© 2023 内藤泰弘・少年画報社/「TRIGUN STAMPEDE」製作委員会