'TweetDeck' officially renamed to 'XPro'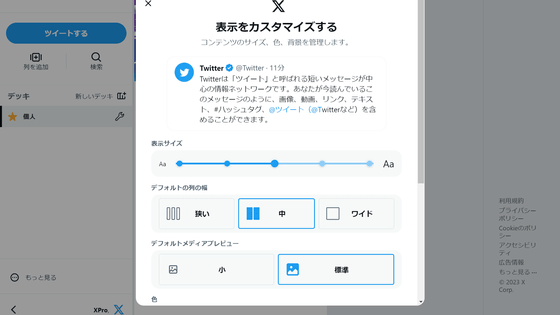 '
TweetDeck
', which is widely known as Twitter's official web application, has finally been renamed to '
Xpro
' in the trend of Twitter's brand name changing to X.
TweetDeck is now called 'XPro'
https://9to5google.com/2023/08/01/tweetdeck-xpro/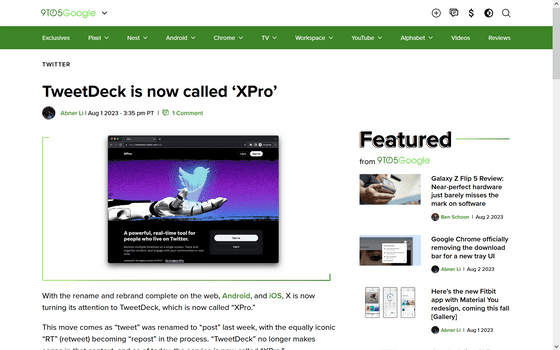 The new TweetDeck displays the 'XPro' name along with the 'X' logo. On the other hand, the URL remains
tweetdeck.twitter.com
.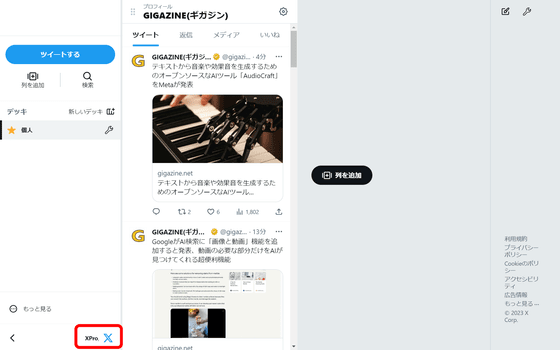 If you display it in the old design, 'TweetDeck' will return. How to return is explained below.

Twitter restores the old version of TweetDeck, it is unknown how long it can be used - GIGAZINE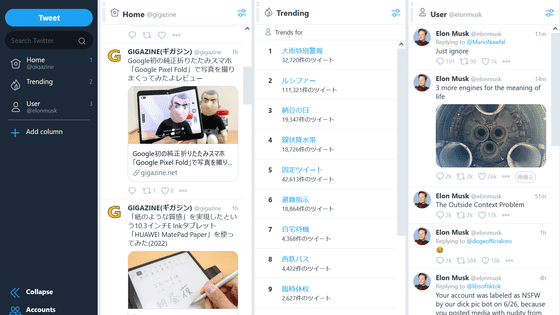 Twitter posted on July 4, 2023 that ``Users accessing TweetDeck must be ``authenticated'' and said that this provision would be applied within 30 days, so it is free for everyone so far. There was concern that TweetDeck, which could be used in , would become a tool that could only be used by paid subscription Twitter Blue (currently X Blue) subscribers.

We have just launched a new, improved version of TweetDeck. All users can continue to access their saved searches & workflows via https://t.co/2WwL3hNVR2 by selecting "Try the new TweetDeck" in the bottom left menu.

Some notes on getting started and the future of the product…

— Support (@Support) July 3, 2023


The change to XPro this time is seen as a stepping stone to limit the users who can use the app.